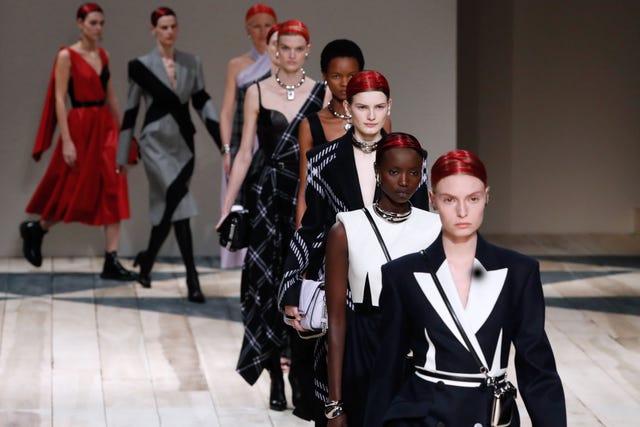 FRANCOIS GUILLOTGetty Images
Alexander McQueen has donated deadstock fabric for the second time to support young creatives who are studying fashion and textiles throughout the UK.
Creative director Sarah Burton introduced the donation scheme in 2019, in a bid to underpin creative education by redistributing surplus materials that are left over and stored after the production cycle.
Not only does the initiative support emerging talent with free resources, but it also helps to make the industry more sustainable as it's contributing to the circular economy.
"It's our responsibility to extend our programme of practical help and encouragement to students and fashion schools," explained Burton.
"The fabric donations build on the relationships we've made with educationalists across the UK who are teach studying from school age to graduate level and is broadening out to reach further in 2021.
"When times are so much more difficult for
…
Read More